Resources for Young Adults
Check out our list of mental health resources and coping strategy workbooks.
Tolerance for Uncertainty
A guide to Accept your feelings, tolerate distress and thrive by Dr. Sachiko Nagasawa
Download the Tolerance for Uncertainty Workbook
Self Healing
Working through collective trauma and grief. A collection of resources, writing exercises, journal questions and affirmations by Yasmine Cheyenne
Download the Self Healing Workbook
Distress Tolerance
Radical Acceptance (when you cannot keep painful emotions and events from coming your way by Marsha L. Linehan
Download the Distress Tolerance Workbook
Managing mental health during COVID-19
Get Connected to Our Programs
To limit the spread of the COVID-19 virus, the site at 54 Wolseley Street is closed. We are still offering our programming through chat, phone and online platforms.
View Our Programs
​
Download our text-based App
Download our app to chat online with a Counsellor about whatever is on your mind. Open from 4pm to 9pm EST, Sunday to Thursday.
Download the App
Mental Health Services in Toronto
Friends of Ruby
Mental Health services for LGBTTQQ2SIA youth ages 16 to 29
Loft Community Services
In-patient support for mental health, addictions and housing support
Strides
Mental health and support services for children, youth and families
Kids Help Phone
Free, Canada wide chat support service for children and youth
Youthline
Peer support through telephone, text and chat services from Sunday to Friday, 4:00 to 9:30 PM
Full Circle Art Therapy
Pay What You Can art therapy for all ages
Breakaway Addictions Services
Substance use support and treatment agency
Pieces to Pathways
Peer-led initiative offering substance use support programs for LGBTTQQ2SIA youth
XO Higher Space
"Spiritual coach and multidisciplinary artist, Bunny Michael, answers listener's advice questions and guides them to their Higher Self: the manifestation of love within all humans de-conditioned by the limitations of ego identity. No topic is off limits as Bunny flips listeners' perspectives and inspires self compassion beyond cliché self love rhetoric."
Listen to the XO Higher
Self Podcast
Radio Headspace
"Join us every weekday morning to take a few moments to step out of the internal chatter and external noise. We'll pause and reflect to consider what brings us together in this shared human condition and how we can live a life that best reflects our limitless potential."
Listen to the Radio Headspace Podcast
Poet in a Cave
"You don't get a medal when you walk through the wasteland with an open heart. And if you can't get back to work, but you learn to live with tender tenacity, no one calls you a hero."
– Carol Krause
Check out Carol Krause's poetry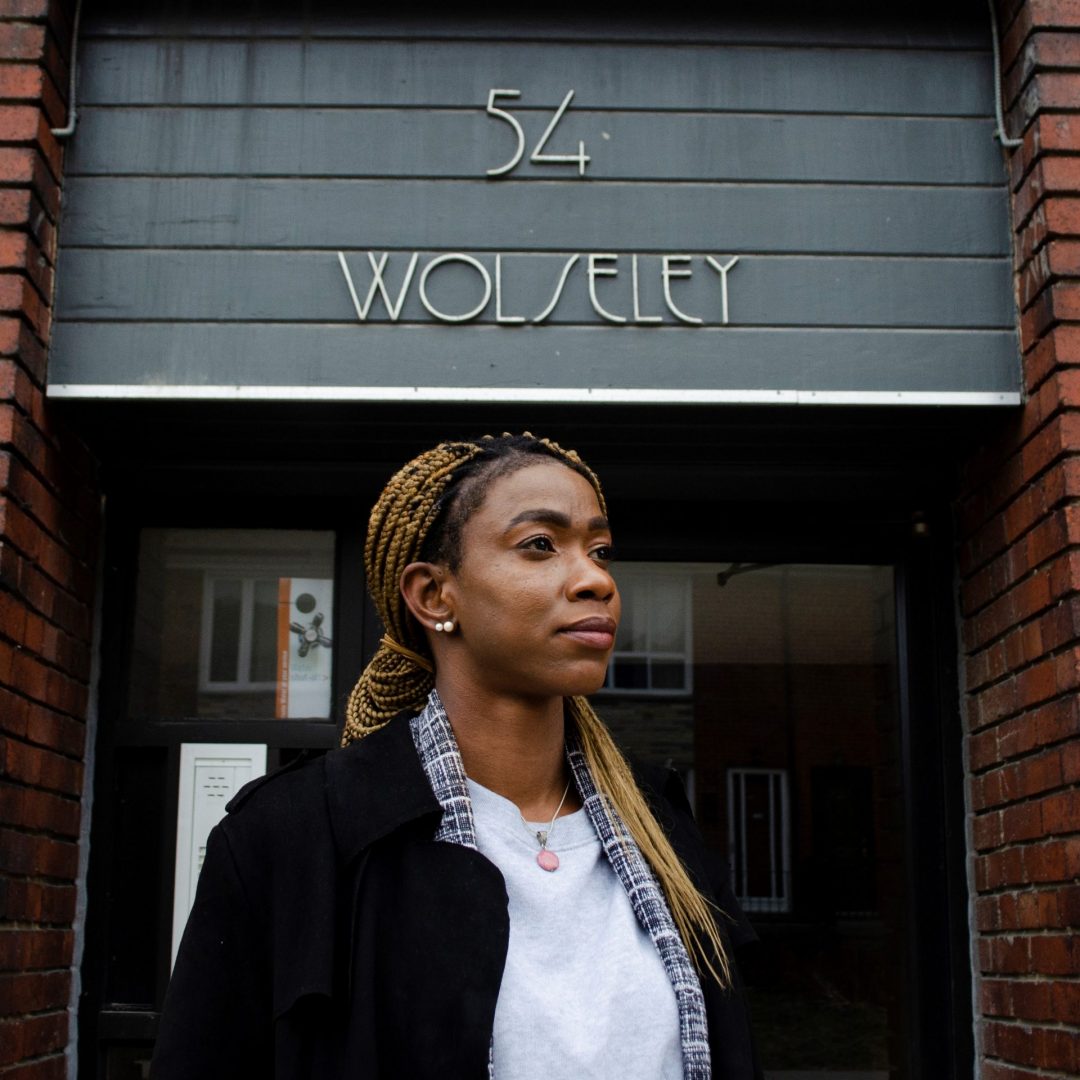 "I'm basically trying to know what my capacity is, and don't try to compare myself to what's happening on social media, and really just check in and stay connected with my body, and know what's good for me."

-Lereen Francois, Young Adult Council Member