About Us
Stella's Place Blog
Meet Lisa, Our New Dedicated Stella's Place YMCA Employment Counsellor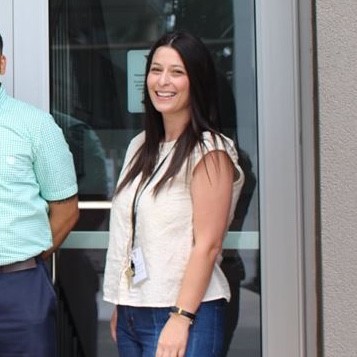 Looking for a job or searching for direction in career planning can be an exhausting and isolating experience. It's not something we're taught extensively in school, but somehow it's something we are expected to know how to do. It's monotonous, lonely, unpaid work to scroll through pages of job positions, send out dozens of resumes into the internet abyss, and wait for a response. It can call into question our self-worth and our self-identity (when was the last time you met someone new and they didn't ask. So, what do you do? within the first 10 minutes of meeting you?). And it can lead to self-doubt and uncertainty. The power of purpose cannot be underestimated, and oftentimes being un- (or under-) employed can make you feel especially rudderless.
In my role as a pre-employment case manager at the YMCA, and as a partnering service provider at Stella's Place, these are common themes I've noticed among the participants I've assisted over the last year. It's no secret that finding meaningful employment is beneficial to mental health and general well-being.  It provides a sense of purpose, connection to others, income stability, and personal security.  But finding that meaningful employment is not always an easy process. So why do it alone?
The pre-employment program at Vanauley Street YMCA offers support towards a participant's self-identified goals, with an aim to developing lasting employability and life skills that can carry a youth through to adulthood.
There's the one-on-one intensive support and collaboration around goal-setting, developing lifelong pre-employment and career skills, and connection to many resources in the city. One initiative I'm especially proud of is having created a weekly mailing list of upcoming employment opportunities, which has successfully connected participants to jobs, paid programs, and networking events.
There's the completely reduced barrier of meeting young adults in their own space at Stella's Place, and being able to connect participants to other supports as needed.
There's the fact that there is a dedicated worker for this specific pre-employment program, which means that a participant will always have access to consistent and reliable support, either by dropping in, emailing, calling, or texting. But so much more than that, I've noticed that by working collaboratively with young adults in an approachable, low barrier, nonjudgmental, and curious way, the program helps to shape a sense of optimism and clarity about next steps, where there may have otherwise been fear, anxiousness, and stress.
Developing pre-employment skills are not simply about getting someone ready for the workplace – it has just as much to do with developing necessary life skills to help build personal autonomy and is guided by our individual experiences with happiness, belonging, and purpose. And the partnership between Vanauley Street YMCA and Stella's Place offers the support of these goals and experiences while fostering encouragement, agency, and choice, on the participants' own terms.
—
Lisa Baker will be on-site at Stella's Place every Wednesday, starting February 27th from 1-3 PM.
Folks can email (or call) to set up an appointment with Lisa through our Access Team at connect@stellasplace.ca or (416) 461-2345 ext. 0.