Stella's Place provides free mental health services for young adults ages 16 to 29. We have a holistic menu of programs, including peer support, clinical services, employment support, wellness, art, and recovery programs. We work to help young adults learn skills, build community and be empowered to manage their own mental health.
Read More About Us
Peer Support
Young adults can get guidance and coaching from those who have been there.
Co-Design
Young adults serve as partners, not only designing, but also delivering and evaluating our programs.
Low-Barrier
All of our services are free of charge, with many drop-in services that can be accessed day of.
Our Programs
To limit the spread of the COVID-19 virus, the site at 18 Camden Street is closed. We are still offering our programming through chat, phone and online platforms.
View Our Program List
Our chat-based app, BeanBagChat
Download our app to chat online about whatever is on your mind. Open from 4pm to 9pm EST, Sunday to Thursday.
Download the App 
"At Stella's Place there is a community of people similar to me, a community that will keep growing, and I haven't found that anywhere else."

-Stella's Place Community Member
BIPOC Drop-In starting January 17
Created by BIPOC (Black, Indigenous & People of Colour) for BIPOC, 'Mosaic' is starting up again next week! The group will run on Mondays from 5:30 to 7:30. 
Register Here 
Virtual Café starting January 18
This Drop-In program will be running on Tuesdays and Thursdays from 5:30 to 7:30PM. Both sessions will be facilitated by Peer Ambassadors on Zoom.
Register Here 
Read our latest blog post
Stay connected! Read about what we're up to at Stella's Place. We write about all sorts of things like our programs, fundraisers, community and much more.
Head to the Blog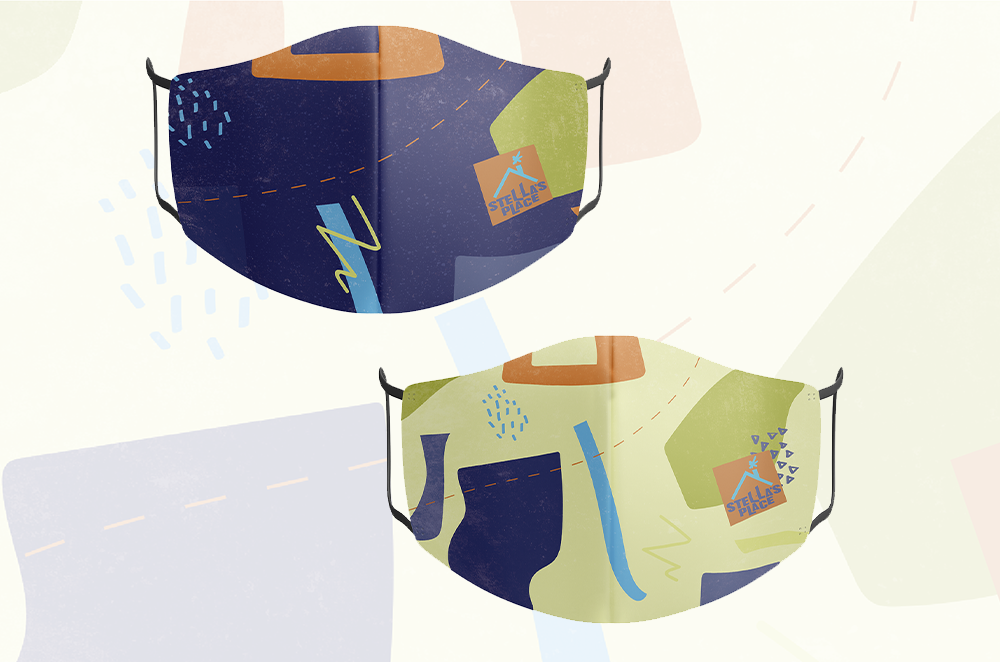 Buy a mask, support mental health
When you purchase a mask, you reduce the risk of COVID-19. When you purchase a mask at Stella's Place, you take it one step further. A partial tax receipt is issued for each purchase.
Pick Your Design
Be a champion for young adult mental health today! Your gift directly benefits young adult mental health.
Becoming a monthly donor is one of the best ways to provide ongoing support the work that we do here at Stella's Place.
There are so many different ways to support and raise awareness for young adult mental health!