Stella's Place provides free, comprehensive and peer engaging mental health services for 16 to 29 year olds in Toronto. We have a holistic menu of services, including peer support, clinical, employment, wellness, art and recovery programs to help young adults learn skills, build community and be empowered to manage their own health.
The COVID-19 crisis is having immediate and long-term impacts on mental health, and young adults are disproportionately affected. Anxiety and stress amplify existing mental health challenges and the financial insecurity and social problems resulting from the economic downturn will trigger what has been called a mental health "echo pandemic".
Simultaneously, we are witnessing remarkable resilience as young adults find creative ways of coping, applying skills and strategies they have learned at Stella's Place and connecting with our counsellors and peer support workers using virtual services.
Demand for our secure mobile chat application, BeanBagChat has tripled and other services have also seen a sharp increase. We have hired additional staff and are asking for your help to meet the need.
matching gift from Aubrey & Marla Dan Foundation
increased demand on BeanBagChat
and more virtual visits per week
You can choose to have a profound impact on countless young adult lives. With your help and the extraordinary matching gift from the Aubrey & Marla Dan Foundation we can meet the need now and beyond the immediate crisis of COVID-19. Let's help our young people with generosity and care.
HERE'S HOW YOUNG ADULTS ARE SHOWING
RESILIENCY DURING CRISIS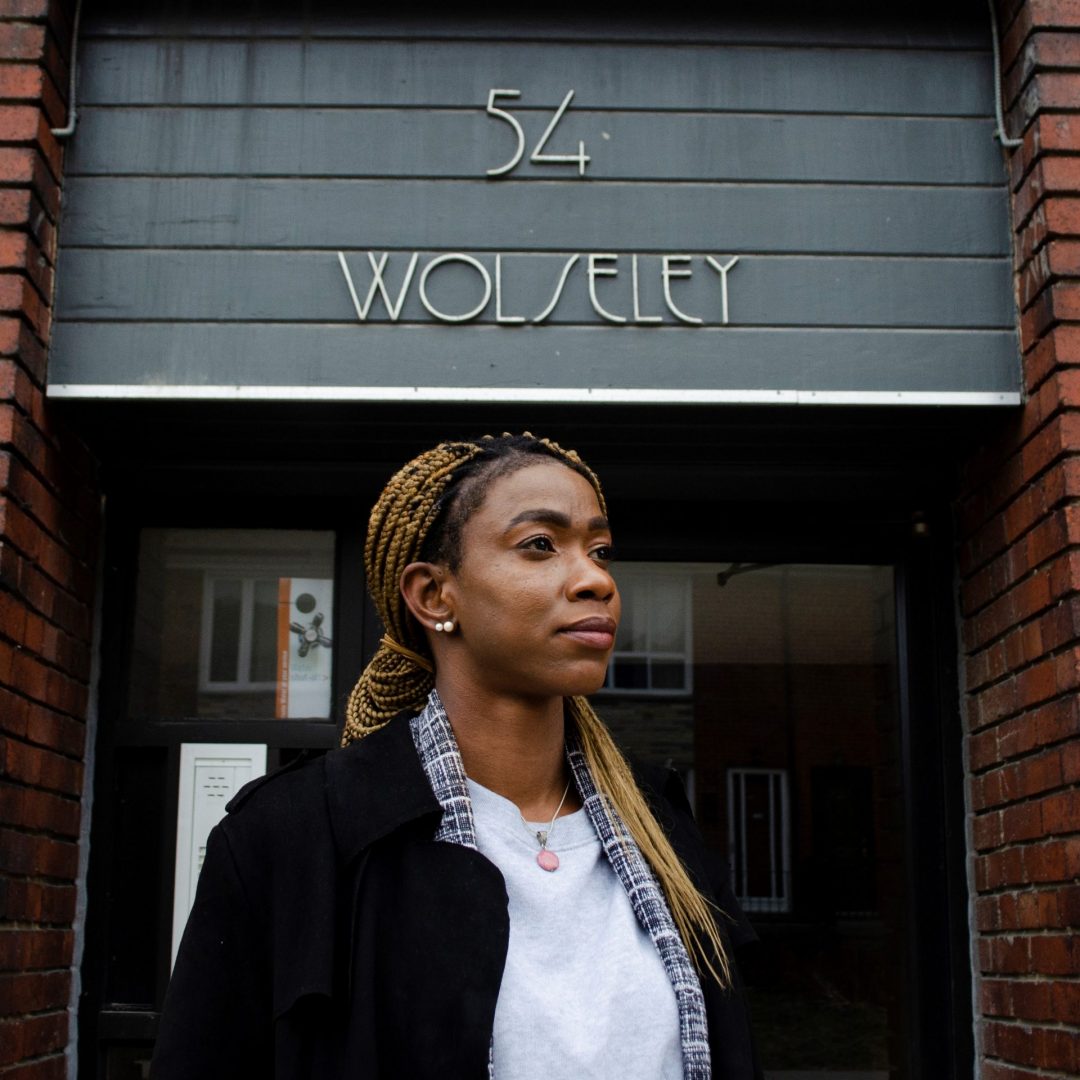 "I thought I was completely fine, and then Covid-19 happened, and I find myself having to be back in that place again where I feel like I don't know how to cope with my anxiety on my own."
"I don't think I would have made it through DBT in the same way and with the same impact without a peer supporter there, which is why I'm so passionate about being a peer supporter."
"If I didn't have Stella's Place, I don't think I'd be here right now."
"Plainly said, Stella's Place changed my life…because when I first started with Stella's Place, I was not at the place that I am at now. Stella's Place is what really gave me the confidence of being able to say 'I am worthy of progress.'"
"I have definitely noticed an increase in distressed participants, more specifically, participants dealing with suicidal ideations or hopelessness."
"I am going to be able to use this Covid-19 time to discover new ways to navigate the world. The more that we experience things the more that we are able to figure them out."
Ways to Support
There are so many different ways to support and raise awareness for young adult mental health. Our team at Stella's Place is here to help along the way. Here are some ideas to start off with. If any of these are of interest to you, please contact development@stellasplace.ca
Host a workout class
Are you a fitness or yoga instructor? Host a virtual class and ask attendees to PWYC in donation to Stella's Place!
Virtual golf tournament
Get your contacts together to golf for mental health. Through summer and fall, organizers can host golf events with some modifications for safety. There are many resources out there, such as GolfStatus.org which is offering a free online platform to create a virtual golf event.
Auction your work
Do you paint, photograph or write? Create a virtual auction in donation to support through your talents.
Host a webinar
Have a skill to share? Teach a class online with the option to donate to Stella's Place!
Bake-athon
Do you like to bake? Host a baking challenge to raise money at the same time! Post photos of your creations to social media and create a fundraising page.
Host a virtual party
Host a get together with friends, colleagues or family over video chat. Prepare events or a fundraising page to raise money. Just how you would organize an in-person soiree, but all virtual!
Gaming Fundraiser
Raise money by livestreaming yourself playing a video game! Grow your online community by fundraising for a cause using twitch.tv or other similar platforms.
Read-athon
Get some friends together to host a virtual book club or read-athon and ask friends and family to donate! Raise money for a good cause and get some education in at the same time.
Become a monthly donor
Signing up to become a monthly donor is a great way to support Stella's Place during this time of uncertainty. Simply donating what you would pay for your daily coffee or morning commute will make a big impact.
Share, share, share!
Simply sharing and engaging with Stella's Place on social media is a great way to support what we do. Spreading the message about young adult mental health is a great way to reach new people and maybe inspire someone in your circles to make a donation.
Checkout how others are supporting
young adult mental health
Purchase a Stella's Place mask designed by Hayley Elsaesser
and organized by the Family Advisory Council!
Thank you for stepping up in a big way
"Our family cares deeply about mental health and youth at risk. We have decided to focus giving from our foundation on immediate funding needs to help during this pandemic and are pleased to donate $20,000 to Stella's Place over the next four months."
We want to stay in touch, but don't worry, we don't send too many emails and you can unsubscribe any time.